×
We use own and third party cookies to improve your user experience and our services, analyzing users' browsing in our website. If you continue browsing, we will consider that you consent to its use. You can get further information in our Cookies Policy
We promote innovation in the blue economy sector
BlueCrowdMED is a call for small and medium-sized companies, cooperatives, social entrepreneurs, civil society organizations and NGOs of the Spanish Mediterranean regions who wish to learn how to carry out successful crowdfunding campaigns to develop projects with social impact in the blue economy sector .
Bluecrowd values
A/ Ecological footprint
Ecological Footprint
Are we in time to reverse our environmental impact on the planet and preserve its regenerative capacity?
The environmental impact generated by human demand weakens the existing resources in the planet's ecosystems. Here we support initiatives to preserve the Earth's ecological capacity to regenerate its resources.
With the Gregal Ecodesign campaign swimwear was made with nets and plastics extracted from the seabed and with Lurgaia Fundazioa, 100 hectares were protected, replacing pine and eucalyptus plantations, restoring the autochthonous forest in the Urdaibai Biosphere Reserve.
Related Sustainable Development Goals:
Haz click para saber más
Last news
Find out the latest news about BlueCrowdMED
Find out what's going to happen
16/02/2021

Projects` reception
The call for pojects is officially launched
Apply
11/04/2021

Selection process
The projects reception phase closes and 3/6 projects are selected to launch a campaign
Criteria
22/04/2021

Results publication
Selected projects announced
26/04/2021

Professional follow-up and tailored advice
Preparation and follow-up of the campaigns with personalized tutorials.
25/05/2021

Launch of the campaigns
The crowdfunding campaigns of the selected projects begin
20/07/2021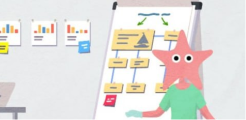 Campaigns' closing
Closing of the crowdfunding campaigns
Our promoters and collaborators
A project carried out by the following entities:
Implemented and financed by